This washing line in the Cultural Centre's garden (where I rent studio space) reminded me that it was in fact Valentine's Day (both my husband and I left home this morning without realising that it was 'the day of love and roses'!). Different shades of red against the greens of the garden plants and the water feature made for a beautiful picture which will stay with me for a while. But it was the red boots on the line which made me smile... Happy Valentine's Day!
Beads glazed with red cherry - beautiful rich colour.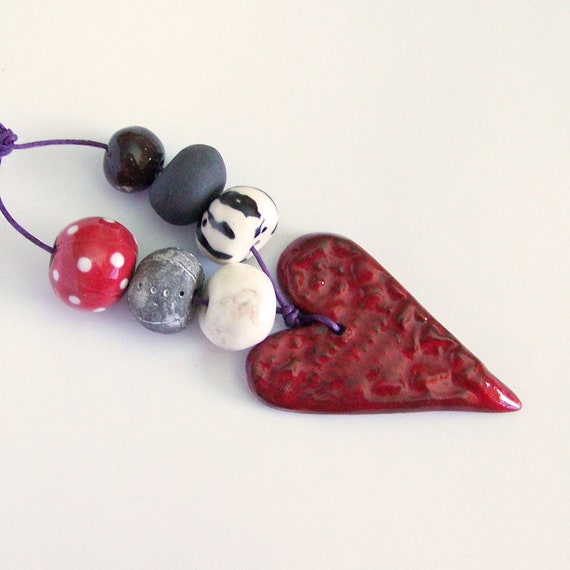 Black, white & red is a great colour combination - a classic & serene look.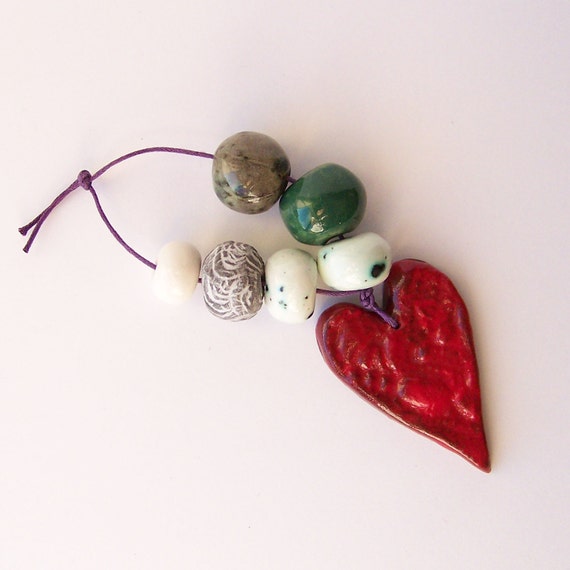 Adding green to this bead set, changed the look completely - its adventurous and full of engery.